Comfortina

32
Comfortina 32 - Ft 12,173,850 (€ 39.000)
| | |
| --- | --- |
| Hivatkozási szám: | C32 89 |
| Hajógyár: | Comfortina |
| Tipus: | Sailing Yacht |
| Másodlagos kategória: | Sailing Yacht |
| Ország: | Netherlands |
| Évjárat: | 1989 |
| Ár: | Ft 12,173,850 (€ 39.000) |
| ÁFA: | VAT Paid |
| Hajótest anyaga: | GRP (Polyester) |
| Jacht broker: | Sailcentre Makkum Yachtservices |
| Változó merülés: | nem |
| Hossz: | 9.50 m |
| Szélesség: | 3.30 m |
| Merülés: | 1.70 m |
| Leirás: | Excellent condition, first owner, winters always in the Hall. |
| Motor: | Just 1000 engine hours. |
General
Designer:
Ingemar Boding Ingemar Boding, Kenet Albinson
Shipyard:
Comfort Batar AB Comfort Batar AB ( Zweden)
CE max weight:
4900 kg
Hull shape:
roundbilge rondspant
Hull colour:
white
Deck colour:
white
Deck construction:
grp - sandwich polyester sandwich met teakhout, topkonditie
Superstructure:
polyester sandwich met teakhout, topkonditie
Windows:
Aluminium ramen met zekerheidsglas
Cockpit:
aft cockpit
Open cockpit:
Draught:
170 cm
Displacement:
4900 kg 4900
Ballast:
2000 kg 2000 (lood)
Steering system:
helm helmstok
Position steering system:
outside
Rudder:
single balansroer
Drift restriction:
vinkiel (lood)
:

Boot is werkelijk in een fantastische staat van onderhoud en wordt nog steeds door eerste eigenaar vertroeteld. Zoekt u een snelle klassieker in nagenoeg nieuwstaat, neem kontakt met ons op. 
Accommodation
Saloon:
Cabins:
2 Voorhut en achterhut
Type interior:
Classic, warm Teakhout, werf gebouwd en volledig gelakt. En sublieme staat van onderhoud.
Color upholstery:
blue
Matrasses:
Cushions:
Curtains:
Water tank & material:
stainless steel
Water tank gauge:
Waste water tank:
stainless steel
Water system:
pressure + manual
Toilets:
1 Pomp toilet
Cooker & fuel:
gas Gastoestel, 2 pits inclusief oven
Oven:
Fridge & power source:
Isotherm 3200 ASU, zeewater gekoeld
:

Prachtig werf interieur, van goede kwaliteit en in zeer goed conditie. Gelakte versie. 
Engine, electrics
Number of identical engines:
1
Starting type:
electric
Type:
inboard
Brand:
Volvo Penta Volvo Penta 2003 met intercooling
Model:
2003
Year:
1989
Number of cylinders:
3
Power:
18 kW
Engine hours:
1000 Slechts 1000 draaiuren sinds oplevering !
Fuel:
diesel Diesel
Transmission:
saildrive
Propulsion:
screw Saildrive met vaste schroef
Cooling system:
indirect
Fuel tanks:
Number of tanks: 1 Rvs brandstoftank 60 liter
Fuel tank capacity:
60 litre
Material fueltank:
stainless steel
Fuel tank gauge:
Tachometer:
Oil pressure gauge:
Acoustisch
Temperature gauge:
Acoustisch
Battery:
Battery charger:
Mastervolt ( 25A)
Dynamo:
Voltmeter:
Shorepower:
Shore power cable:
Voltage:
12V:
Navigation and electronics
Compass:
2x schotkompas C Plath 7 Mercur 2x schotkompas C Plath 7 Mercur
Log/speed:
B& G met intrekbaar log B& G met intrekbaar log
Depth gauge:
B&G B&G
Wind gauge:
B&G B&G
Navigation lights:
Aanwezig
Autopilot:
Autohelm 2000 Autohelm 2000
GPS:
Philips AP2000 Philips AP2000
Chart plotter:
Raymarine ( 2013) Raymarine plotter (2013)
SSB receiver:
Sailor SSB met fm Sailor SSB met fm
VHF:
Sailor met ATIS Sailor met ATIS
:

Aparatuur werkend en daar waar nodig door eigenaar vervangen en vernieuwd door de jaren heen. 
Rig and sails
Sailplan type:
fractional Fractioneel
Number of masts:
1 Selden
Spars material:
aluminium Aluminium
Standing rig:
steel wire
Sails material:
dacron Dacron, nog originele zeilen !
Main sail:
Grootzeil met bindrif
Genoa:
Met leuvers
Winches:
Selfstailing genua en vallieren (4x)
Manual winches:
Number of winches: 4
Self-tailing:
Number of winches: 4
:

Inclusief bakstagen (niet noodzakelijk). 
Deck Equipment
Anchors & material:
Number of anchors: 1 Rvs Anker + Rvs boegbeslag
Anchor connection:
chain
Sprayhood:
Buiskap + huik ( 2003)
Sea rails, pushpit, pullpit:
Rvs zeereling, preekt en hekstoelen
Preekstoel(en):
Swimming ladder:
Rvs zwemtrap aan spiegel
Teak deck:
Fenders, lines:
:

Teakhouten stootlijst met rvs halfrond. Volledig teak, masiief teak in de kuip, massief teak dek, en massief teak op de opbouw (alles in zeer goede staat van onderhoud). Vluchtluiekn vervangen Lewmar Ocean Wide. 
Safety
Life buoy:
Radar reflector:
Gas bottle locker with drain:
Self-draining cockpit:
további info
ugorj az oldal tetejére
| | |
| --- | --- |
| Jacht broker: | Sailcentre Makkum Yachtservices |
| Cim: | De Stienplaat 9a |
| Irányitószám: | 8754 HE |
| Város: | Makkum |
| Telefon: | +31(0)515 232355 |
| Ország: | Nederland |
ár:

Ft 12,173,850 (€ 39.000)

gyártási év
1989
hosszúság
9.50 m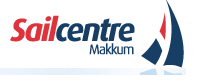 Sailcentre Makkum Yachtservices
show telephone number
cim:
Sailcentre Makkum Yachtservices
De Stienplaat 9a
8754 HE Makkum
Nederland
ellenőrzés, hitel, biztositás